Journalist Beth Macy profiled furniture maker John Bassett III in her 2014 book, chronicling the fight to save his factory. The ITC originally voted in 2005 to impose tariffs on Chinese imports of wooden bedroom furniture.
Longtime readers of this blog no doubt will remember the 2014 book Factory Man, a New York Times bestseller by journalist Beth Macy. The riveting tome tells the story of John Bassett III, one-time heir of the Bassett Furniture empire who broke away to start his own furniture business called Vaughan-Bassett Furniture Company — and then found himself fighting a global battle against cheap knockoffs from China.
If you haven't read the book, do yourself a favor and go order a copy, as the entire saga is worth reading. But to sum things up for the sake of this blog post, Bassett spent years battling to prove that Chinese companies had ripped off his company's designs and were using a whole host of unfair trade practices to undercut him. He even personally traveled to China, where he found himself meeting with a Chinese Communist Party (CCP) official "intent on putting him out of business," as the Los Angeles Times reported.
But Bassett refused to offshore production. His fight culminated in 2005, when the International Trade Commission (ITC) issued anti-dumping duties on wooden bedroom furniture imports from China. That decision began to level the playing field for Vaughan-Bassett, allowing the company to stay in business and continue to employ around 700 workers in Galax, Virginia and Elkin, North Carolina.
This is not the end of the story, however. Anti-dumping cases like this one are subject to a sunset review process, which means that every five years the ITC must revisit the case and determine whether duties should remain in place.
Which brings us to on Monday, when the ITC voted to continue anti-dumping duties on imports of wooden bedroom furniture from China, noting that "revoking the existing antidumping duty order… would be likely to lead to continuation or recurrence of material injury within a reasonably foreseeable time."
It's the third time that the ITC has voted to continue imposing the duties. All five of the ITC's current commissioners voted in the affirmative.
We reached out to Vaughan-Bassett for comment on the ITC's decision and have yet to hear back (we'll update this blog if we do). But suffice to say, we at the Alliance for American Manufacturing think the ITC made the right call, as trade enforcement cases like these are critical to ensuring American manufacturers and factory workers can compete against the CCP's predatory trade practices.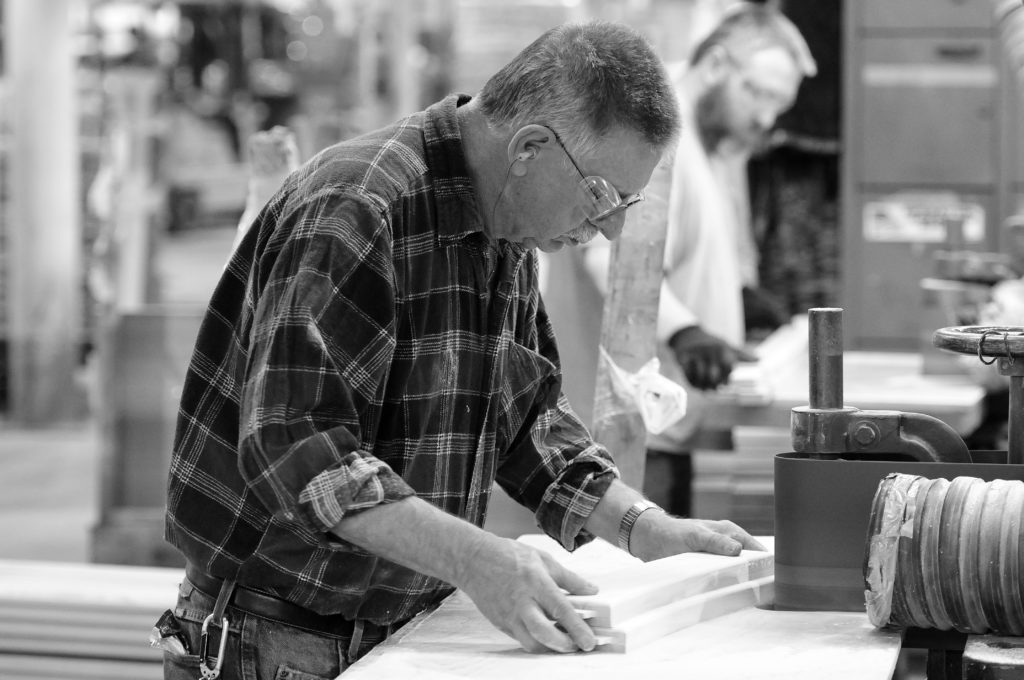 What happened to Vaughan-Bassett has happened all too often to American manufacturers, only most of the time, they didn't end up surviving. Around 3.7 million of the U.S. jobs that were lost between 2001 and 2018 can be attributed to our trade deficit with China. The American furniture industry was hit particularly hard; Chinese furniture imports jumped by 121% from 2000 to 2002, and by 2003, 73,000 U.S. furniture manufacturing jobs were lost.
But because of John Bassett III's willingness to take on China — and the ITC's decision to impose anti-dumping duties in this case — Vaughan-Bassett has remained in business. Since the book's release in 2014, the company has partnered with "Home Town" stars Ben and Erin Napier on a line of American-made bedroom furniture. Bassett also wrote his own book.
Beth Macy, meanwhile, went on to write another bestseller, Dopesick, a devastating book that chronicles the opioid epidemic — and has since gone on to be adapted into a Hulu series. Her newest book, Raising Lazarus, further examines America's response to that crisis.
Here she is back in 2014, sharing with us a bit more about John Bassett III: