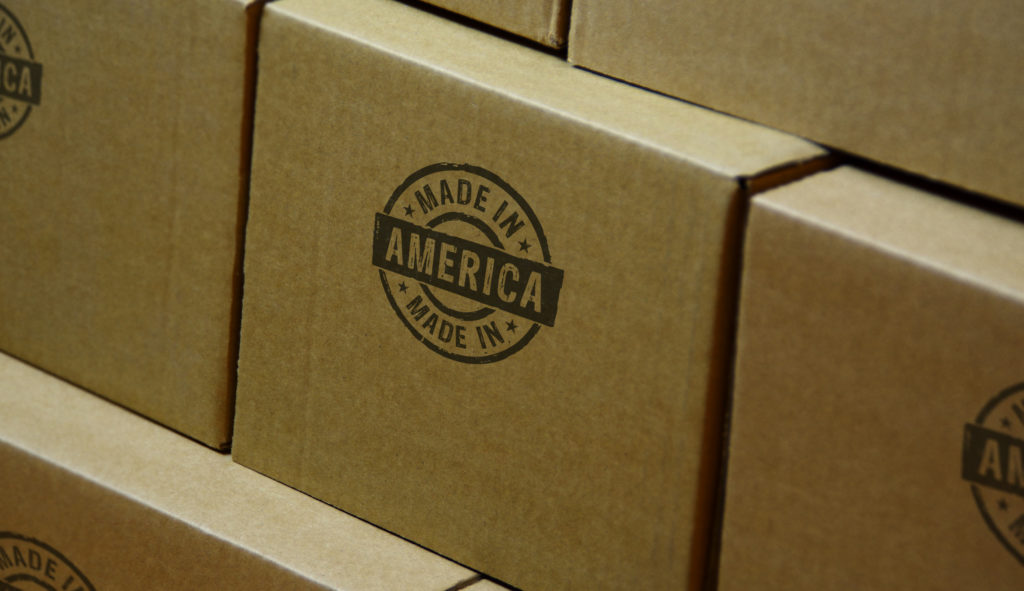 Products purchased with federal taxpayer dollars will now need to be made with at least 60% American-made component parts in order to meet Buy American requirements.
The Biden administration revealed on Tuesday that it is increasing the domestic content threshold for products purchased with federal taxpayer dollars.
New Made in America Director Livia Shmavonian announced on Twitter that at least 60% of the component parts of federally procured goods must be manufactured in the United States. That's up from the previous threshold of 55%, and eventually the requirement will reach 75%, Shmavonian tweeted.
In a statement to The Hill, Shmavonian noted that the move is part of a wider effort to boost American manufacturing, reshore supply chains and reduce U.S. dependence on foreign-made goods.
"This increase in the domestic content threshold is a key part of the Administration's strategic approach to leveraging federal purchasing power to invest in American industry and all of America's workers," Shmavonian told The Hill.
"We're sending a clear signal to the business community to drive new investments, to create good-paying jobs, and to fill gaps in our supply chain — and it's working."
Shmavonian said on Twitter that the new threshold is part of President Biden's "ambitious vision for a future that is Made in America—and for an economy that works for everyone." And the Biden administration has proven successful thus far, Shmavonian argued, pointing to the 700,000 factory jobs created since Biden took office, which amounts to "100,000 more manufacturing jobs than before the pandemic!"
Indeed, both the Biden administration and Congress have taken a number of steps forward when it comes to strengthening Buy American requirements for federal procurement.
The new Made in America Office, which Shmavonian overseas, has launched a number of initiatives to maximize the investment of taxpayer dollars back into American workers, businesses and communities, including via the new website MadeinAmerica.gov. Meanwhile, the "Build America, Buy America" requirements in the Bipartisan Infrastructure Law aim to ensure that taxpayer money is spent on American-made materials whenever possible.
But, there's a lot of work left to do to ensure Buy American reaches its full potential. Part of that will include enforcement; the administration cannot allow unnecessary waivers to be granted, for example. And part of it must involve proactive steps to strengthen Buy American. The new threshold announced today is another strong step forward.