Jewelry
Alex and Ani
Cranston, Rhode Island
About Alex and Ani
​Alex and Ani's iconic bangles have only become more and more popular. Begun in 2004 by Carolyn Rafaelian, Alex and Ani aimed to restore Rhode Island's reputation as the Jewelry Capital of the World. The company's patriotism runs deeps with a steadfast commitment to production in America–a spirit further actualized in their Liberty Copper Collection, which features the copper preserved from the centennial restoration of the Statue of Liberty. Proceeds from this collection will be used to support the Statue of Liberty-Ellis Island Foundation. Nonprofits around the world have benefitted from Alex and Ani's success as the company has donated more than $46 million through their Charity by Design initiative.
Related Content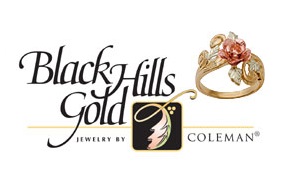 Jewelry
Black Hills Gold Jewelry
Rapid City, South Dakota
About Black Hills Gold Jewelry
Made in Rapid City, South Dakota, Black Hills Gold Jewelry products are manufactured using 40 different steps. Each leaf or swirl made on the company's bracelets, necklaces, and earrings are made with care. Legend has it that wearing the signature Black Hills Gold pink and green grape leaves brings the wearer good luck as they did the founder who was lost in South Dakota until coming upon a river with grape leaves floating in it.
Related Content
Jewelry
Carolyn Pollack
New Mexico
About Carolyn Pollack
Inspired by the creativity and confidence of today's woman, Carolyn designs beautiful jewelry that is genuine, wearable, and unique. Featuring unexpected color combinations and sculptural styles, her creations are fresh yet timeless. Proudly made in America with gemstones from around the world, Carolyn Pollack Sterling Jewelry celebrates artistry, versatility, and joy.
Related Content
Jewelry
Eco Lustre
Brooklyn, New York
About Eco Lustre
When two sisters wanted jewelry that was trendy yet environmentally friendly, Eco Lustre was created. Sisters Natalia and Luda created Eco Lustre and made jewelry that is beautiful, friendly to the environment, affordable, and made in the United States. Their necklaces, earrings, bracelets, and rings hold an organic, but modern allure.
Custom Jewelry
Foterra Jewelry
Honolulu, Hawaii
About Foterra Jewelry
Capture the spirit of the islands with Foterra Jewelry, whose brightly colored pieces will warm up any cold winter day. The company also specializes in creating custom pieces that allow you to place a photo into earrings, necklaces, bangles and more. Most items are priced under $75
Related Content
Bracelets and Bags
Giving Bracelets
Scottsdale, Arizona
About Giving Bracelets
Based in old-town Scottsdale, Giving Bracelets offers affordable leather bracelets and leather handbags. The bracelets are made from the leftover leather used to manufacture the bags, and 10 percent of each purchase goes to charity.
Related Content
Jewelry
Luca + Danni
Rhode Island
About Luca + Danni
American manufacturing isn't just a means of production for Luca + Danni, but a central part of the company's philosophy as every piece of their jewelry is handcrafted. Inspiration for the company originated with Danny Magnanimi whose dream to restore his family's legacy in jewelry endured through his struggle with cancer.
Related Content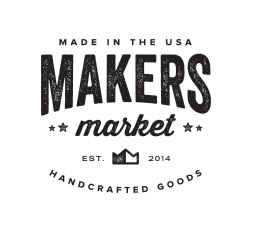 Curated Selection of Makers' Goods
Makers Market
Walnut Creek, California
About Makers Market
This California-based online store presents a curated selection of makers and their handmade goods from across America.
Jewelry
Mercer and Jayne
Colorado
About Mercer and Jayne
Laura Mercer worked in New York's fashion industry before returning home to Colorado to start her jewelry line Mercer and Jayne, which is named after two streets in NYC. Mercer's jewelry is designed and crafted using only semi-precious stones, gold fill and sterling silver metals.
Related Content